Whether you are welcoming a child, marking a coming of age, or honoring a milestone birthday, these celebrations are made more special by including family ceremonies. Working together, we will define a meaningful ceremony to honor the important moments in your life.
Welcoming a child to the family via birth or adoption can include rituals and readings that also recognize new parents, siblings and grandparents.
Coming of age, and milestone birthday ceremonies honoring 16, 21, 30, 40 or more years can all be crafted to reflect your personality, and honor the past, present and future.
Please use the contact links at the bottom of the page to begin a discussion about how a personal ceremony can enhance this moment in your life.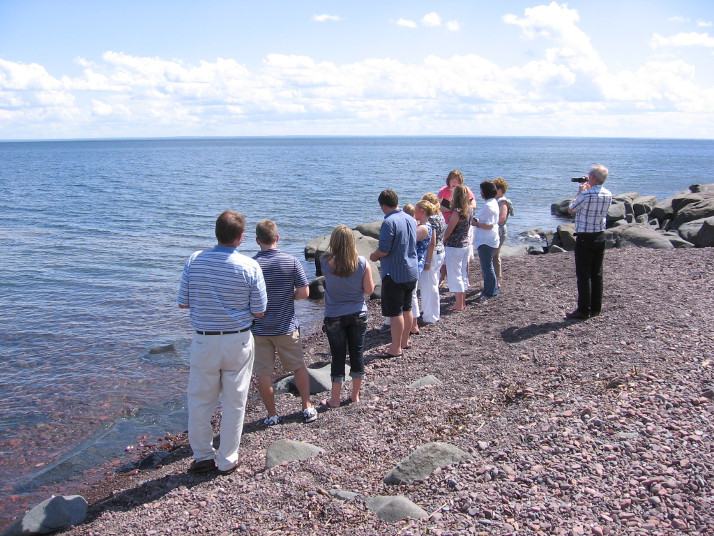 Baby Welcoming - Wishing Pebbles

Baby Welcoming - Wishing Pebbles

Guests throw pebbles, imbued with their wishes for the new child, into the lake. The resulting ripples represent the lasting impacts they will each have on the child's life.

Baby Welcoming - Wishes Tree

A tree is planted in the yard during the ceremony. It will grow as the child will, and will offer a permanent reminder of the day she was welcomed into the family. Each guest places a wish for baby on the tree to be collected and saved for her when she is older.

Baby Welcoming - New Roles

New roles for family members - parents, grandparents and siblings can all be recognized and honored during welcoming ceremonies.

Milestone Birthday

A milestone birthday can be the occasion to celebrate a new phase of life, accomplishments achieved, or new directions being set. Each ceremony is crafted to the unique priorities of the honoree.

Milestone Birthday - Custom Rituals

Custom rituals are created for milestone birthday celebrations to visually acknowledge significant events or circumstances. Here, flowers will be placed to celebrate the honoree's growth and learning that she brings to this pivotal moment in her life.

Milestone Birthday - Customizing Cultural Traditions

Using the traditional Hispanic quinceanera gifts,focus is drawn to the honoree's goals and priorities as she moves forward.

Baby Welcoming - Scottish Quaich

A silver quaich (traditional Scottish cup) is gifted to the child, and a toast offered to welcome her to the family. The giving of gifts, recognition of family heritage, and toasts can be included in welcoming ceremonies.

Baby Welcoming - Naming the Child

The history and significance of the child's name is shared as she is officially welcomed into the family.